Please Click Here to Continue into the Sanctuary

~In Memory~

Doreen Valiente
pasted over the bridge to join the Lady & Lord on September 1st 1999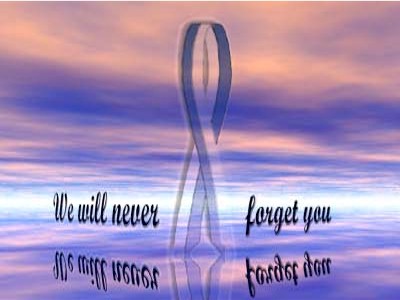 Doreen Valiente

On Wednesday 1st September 1999 at 06.55 am, Doreen Valiente passed into the
Summer Lands in her home town of Brighton. There are few who had met her who
did not find her unassuming, modest, and unpretentious. There were many
reasons for her to be the opposite though. She was (and still is) the mother
of one of the fastest growing religions of the later 20th Century - Wicca.

Her books have introduced thousands to the concept of the Goddess for the
first time, as well as the joys of a fresh spirituality. While many who had
done far less had donned titles, her humility prevented her from ever using
a title such as 'Queen of the Witches'; but she more than anyone was
responsible for it's growth, it's poetry and beauty in it's ritual.

And in her own words (From the Charge of the Goddess):

"I am the Gracious Goddess, who gives the gift of joy unto the heart of man.
Upon earth, I give the knowledge of the spirit eternal; and beyond death, I
give peace and freedom and reunion with those who have gone before."

May the Great Goddess Indeed welcome her with open arms. May she be
re-united with those she has loved. She will be sadly missed by all who
practise the Old Religion.

A simple family service will take place in the next few days.
Doreen requested that anyone wishing to send flowers should instead send
a donation to the Centre For Pagan Studies of which she was Patron, and
that a list of those kind enough to send money should have their names
published and a book of commemorative letters should be displayed at the
Centre. Please respect her wish for the privacy of those she has left
behind at this time.
There will be requiem service in the future organised by John
Belham-Payne either at the Centre or somewhere in London. Those that
would like to attend 'A Day For Doreen' should send a stamped addressed
envelope to the Centre For Pagan Studies, c/o The Old Oast, Underhill,
Maresfield, East Sussex. TN22 3AY England. Cheques and international
money orders should be made payable to CFPS

obituary written by Janet & Stewart Farrar and Gavin Bone
~~~~~~~~~~~~~~~~~~~~~~~~~~~~~~~~~~~~~~~~~~~~~~~~~~~~~~~~~~~~~~~~~~~~~~~~~~~~~~
A Requiem For Doreen Valiente

The bell tolls for Doreen.
She stands before the portals to the mysteries beyond death.
The our Lord awaits to greet and comfort Her

Great God;
God of life and giver of life,
Yet beholder of the knowledge of death.
Open the gates for our beloved Doreen.
Let her enter through the gates which all must pass.
Let her dwell in the Summerlands to rest and recuperate.
Yet it is sorrow that binds her to this world.

With love we meet;
With love we part.
With love we shall meet again.

In our memories and in our hearts
Will we remember all that Doreen gave to us through her words.
There we will find the joy in the symbols that recall her image.
And it is that image of Doreen that brings us closer to her.
So let us not mourn her departure,
But have comfort in her ascension.

For each day,
We see the Sun die into the horizon.
Yet we do not mourn His death.
And each morning the Sun is reborn.
For each year, in autumn,
The leaves wither and die.
Yet we do mourn their deaths.
And each spring the leaves return.

Doreen,
Now freed from the shell of your body,
You walk without fear into the realms of death;
A journey through dreams, thought, and emotion.
There you will join the energies of the Universe.
There you will gather the strength to be reborn.

Know that this is a time of celebration and love.
Let our hearts be filled with the memories of Doreen.
And know that death is the beginning of life,
Not the end.

And when our time comes,
As it must,
We will enter the realms gladly and unafraid.
For we know,
When rested and refreshed,
We will be reborn again by the love of our Divine Parents.


Rev. Martin T. Brodeur